Week 2
Looking for relief
I am 51 yrs. old. Seems to me, up until menopause hit, I looked pretty good. Ok, occasionally I'd put on a few pounds, but with a few adjustments to my eating habits, I could lose 5 - 10 lbs. pretty easily. Then menopause hit. Life got in the way and I wasn't quite as active as I used to be. It affected my weight. I used to hike a lot, and would walk out in the back pasture with our cows and donkeys a few times a week. Now they are lucky if I come to find them out there once a week. I realized I stopped being as active, but then I realized why. Hot flashes are bad enough. Outside in the Houston heat and humidity it sometimes feels like a sauna already. When a hot flash hits, all you want is a nice, cold, TALL glass of iced tea, and an A/C vent!

If all that isn't enough, I think the night sweats are the worst. I wake up and I'm soaking wet. I've learned to put a towel down under the sheet on my side of the bed, when I make it. When the night sweats hit, I don't want to wake Hubby, so I swap out towels, add another on top of the sheet, change pajamas, and go back to bed. It makes for a long night, with little sleep.

I'm hoping Estroven Weight Management can help with all of these. Mostly the night sweats and the weight management.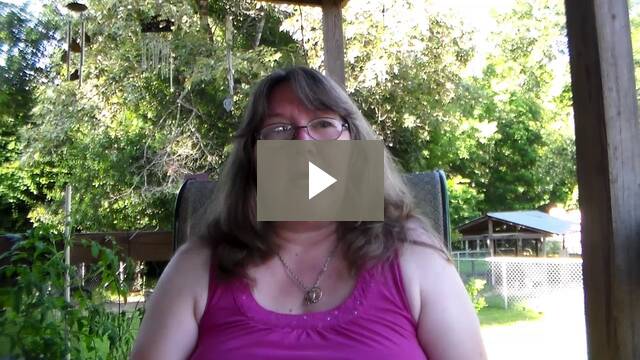 Week 8
Successful results!
The Estroven Weight Management program has made a huge difference in my life. I'm eating better; exercising more and can keep up with my grandson. Hiking with my family is also more enjoyable, since they don't have to stop and wait for me, or give me as many breaks. I'm fitting into my clothes better and my confidence is back. Thank you Estroven!